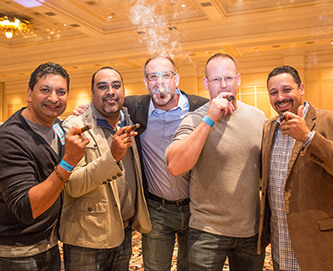 *Limited Quantities of Early-Bird Tickets Available.
Regular Prices: All-Access - $925, Weekend Package - ($725), Big Smoke Evening VIP - $425, Big Smoke Evening General Admission - $375
Don't Miss the Best Weekend of the Year!
The three-day event includes two Big Smoke evenings, and exciting daytime seminars with Cigar Aficionado editors and renowned cigar makers from across the industry. Collect and enjoy premium cigars while you sip premium spirits and beer among fellow aficionados.

For answers to frequently asked questions, click here.